Careers
Thank you for your interest in Alexis Information Systems for employment.
Job Openings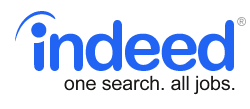 When we have a job opening, we always list it on
Indeed.
About
The success of our business is dependent on the trust and confidence we earn from our employees, contractors and customers. Alexis Information Systems is committed to creating such an environment because it brings out the full potential in each of us, which, in turn, contributes directly to our business success. We cannot afford to let any talent go to waste.
Alexis Information Systems is an equal employment/affirmative action employer and is committed to providing a workplace that is free of discrimination of all types.