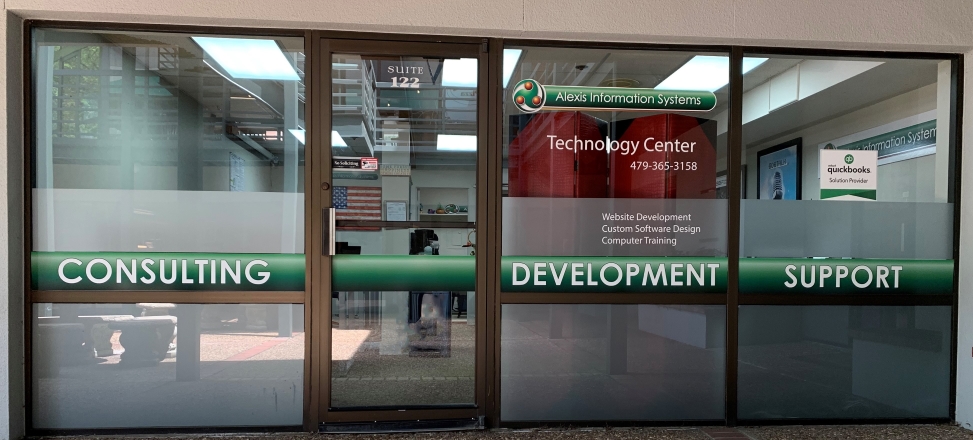 Business Introduction
Alexis Information Systems, LLC is a unique digital product agency offering custom software, web development and technology services since 2007.
We take a technology approach to business management. Our expertise is in E-commerce and ERP integration.

As a technology provider, we are able to remotely manage several end-user systems and offer a variety of subscription-based services. The retail and manufacturing industries are heavily represented in our diverse client base which includes businesses ranging from mid-sized operations to multimillion-dollar companies.
Leadership
Denise Brooks is the founder and CEO. She studied at the Sam M. Walton College of Business at the University of Arkansas.
She is a technology professional with close to two decades of experience as a technician specializing in data-driven media. She has first-hand experience in the process of moving a business online. For the first six years of the business, she was the sole worker and built the business from the grounds up from her $100 investment. Technology is her passion and teaching is her way of sharing it. Read her story here.
On-going Relationships
Technology is constantly evolving with improved programs, features and options. Technology consulting requires an ongoing relationship with clients. Businesses grow and evolve, as does technology. One advantage of an outside provider is receiving an objective analysis of your technology needs rather than a possibly biased internal analysis that may conflict with efficiency. Hearing "No, that won't work." is hard but better than squandering time and money.
Your satisfaction always comes first. Alexis information systems is defined by professionalism. We meet our project deadlines and our clients always have a clear visibility of what we are doing.
International Corporations
Companies with 10-50 Employees
Business Languages
Services available globally in English, French, and Spanish.
Memberships
Woman-owned enterprise
Quickbooks Solution Provider
Elavon - referral partner
Authorize.net - reseller
Shopify - reseller
MBE in the state of Arkansas.